I have always been attracted to books about time travel, so when I came across Springback about a teen who had the ability to rewind time, I knew I wanted to read it.
Book Details:
Title: Springback (Ring of Time: Book 1) by Jana Miller
Category: YA Fiction, 323 pages
Genre: Speculative fiction
Release Date: July 5th, 2019
Publisher: Independently published
Content rating: G


Book Description:

Ever since discovering her ability to rewind time seven years ago, Chloe has been reaching—reaching for a worthy use of her ability, reaching for redemption from her past, and reaching for the kind of validation she'll never find as long as she has to keep this secret.

By the time she's sixteen, Chloe has decided that rewinding is not a gift at all, but punishment for her part in the tragedy that has shaped her life. And when she discovers that Jake, a careless senior in one of her classes, possesses the same ability, she has no idea what to do about it or whether she can even trust him. But then other rewinders reveal themselves, and Chloe finds that there's much more to her own story than she's ever imagined.

Secrets of the past combine with rivalries of the present to set off a series of painful events and impossible discoveries, and soon Jake and Chloe find themselves in a race to piece together a puzzle of ancient relics, family feuds, and strands of time as they seek to defuse the threat not only to their powers but to her family and the fabric of time itself.
My Review:
Reviewed by Laura Fabiani
I have always been attracted to books about time travel, so when I came across Springback about a teen who had the ability to rewind time, I knew I wanted to read it. Springback was fun and the concept of rewinding time was truly cool.

Chloe discovers her ability to rewind time but keeps it a secret. Something traumatic happened to her as a child and she wants to go back in time to rectify it, but no matter how much she tries she cannot rewind that far back. Then she discovers others who can rewind too and this leads to discovering the history of her family. Along with this, there is an enemy who wants to control time. Chloe along with her newfound friends need to stop this person before her actions become fatal.

I enjoyed this book with its fun concept and plot. The author deftly brought to life the concept of rewinding time and it was mind-boggling to see how this affected the characters' lives. Imagine you forgot to do something important so you rewind time to two days ago to get it done but doing this will erase all that actually happened during those two days, even the great stuff? How do you keep track of what happened and what you erased? Loved this!

Chloe and Jake were well-developed characters in the story. I would have liked for the villain to have been less one-dimensional and better developed. I wanted to know why she was so bent on controlling time, what motivated her to the point of being so evil, even going against her own daughter. I also wanted to know more about the ring of time and why some people had this ability to rewind time. What was the purpose?

Despite this, I found Springback refreshing, a clean fun read that would appeal to the younger teen. The themes are not dark or too heavy. They deal with friendship, sibling attachment and letting go of guilt. Although this is book one of the Ring of Time series, the novel has a satisfying ending.
Excerpt
I asked Jake all the unanswerable questions I'd been asking myself. I wished I had pumped Leah for more information, but then she may have gotten suspicious and beaten me to the rewind.
"Well," Jake said after I'd dumped all my questions on him, "only one way to find out." He pulled out of the parking space and I stared at him until he explained, "You have to talk to her. Ask her."
I swallowed. "But—but what if she's not…on our side?"
He glanced at me before turning out of the parking lot. "Our side? Are there
sides
I should know about?"
"I don't know," I muttered. I'd started imagining evil time manipulators and crazy cults, and I was regretting never digging deeper into research about time manipulation. I had no idea if there were
sides
; I just knew this was weird. Maybe there was no way to prove it, but I was sure Leah had rewound me before. What could we have said in previous conversations that she didn't want me to remember?
"Well, either way, you need to talk to her," he said.
I sighed. "I know. But if something goes wrong, or it seems like she's going to…do something, you'll have to rewind."
"Why me? I can't go back as far as you can. And I won't even be part of the conversation."
"I can't do it because I'm still in my repeat, so unless it's later than the point where I went back from, I can't rewind again."
"Wait, what?"
I realized I'd rewound over the first time I'd explained this to him. "I won't be able to access the cords again until—"
Suddenly, I was hit with a wave of vertigo as Jake let go of the steering wheel and then grabbed it again, swerving as he pulled over abruptly. He braked so hard I lurched forward and was snapped back by my seatbelt.
"Sorry!" he exclaimed wildly. "Sorry, that was really bad."
I pressed my hand to the side of my head, a dizzy headache pounding against my temples. Too many rewinds today. "What happened? You rewound? What—?"
He pressed his forehead against the steering wheel, obviously far dizzier than I was. "I panicked. She said you're not supposed to be able to do it."
"Supposed to do what? Who—Leah said that?" This was trippy to say the least. It was like he'd gone forward in time without me, even though I knew he'd just done the same thing I had done today; I just didn't remember it.
He lifted his head, eyes closed, cradling it with his hands. "Yeah. She said nobody but her family is supposed to be able to manipulate time—"
"Her
family
?" There was a whole family of rewinders I'd never known about?
"Actually, she said something about two families, and how only her family is supposed to do it because they were chosen." He squeezed his eyes tighter. "Man, those cords really have a kick now. This is way worse than usual."
"Wait, Leah said something about being
chosen
?"
He squinted at me. "Yeah. For the gift."
"Like, the gift to rewind?"
"She called it
pulling time
, but yeah. Her family was chosen to rewind."
I closed my eyes, thinking. "How can anyone be
chosen
? Wouldn't just
having the ability
make us chosen?"
Jake just laid his head back against the headrest and raised his hands and shoulders in a slow-motion kind of shrug.
"Okay. Well, what else did she say?"
He looked over at me. "That she needs your help."
About The Author: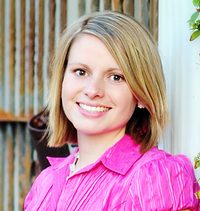 My six siblings and I were raised by artistic parents in mountain towns, and after surviving thirteen years in the Valley of the Sun, I now live in Colorado (my dream come true!) with my fun-loving husband and our five weird kids! I'm a work-from-home mom, editor, and now author. Until this year, writing a novel has always been in my top three "pie in the sky" dreams—along with running a marathon and being in a Broadway musical, which I don't actually expect to ever happen.
I love art, decorating, chocolate, theater, words, trees, photography, and the ocean. Occasionally I make music videos with my sisters or my kids, but most of the time I can be found cleaning my house (or avoiding cleaning it), driving kids around, or watching The Great British Baking Show and then baking brownies.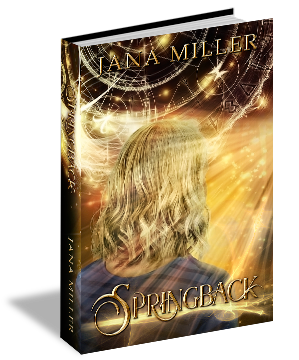 a Rafflecopter giveaway
Giveaway Details:
Open only to those who can legally enter, receive and use an Amazon.com Gift Code. Winning Entry will be verified prior to prize being awarded. No purchase necessary. You must be 18 or older to enter or have your parent enter for you. The winner will be chosen by rafflecopter and announced here as well as emailed and will have 48 hours to respond or a new winner will be chosen. This giveaway is in no way associated with Facebook, Twitter, Rafflecopter or any other entity unless otherwise specified. The number of eligible entries received determines the odds of winning. Giveaway was organized by
Annette K. Larsen
and sponsored by the author. VOID WHERE PROHIBITED BY LAW.