Kimberley Griffiths Little did it again. She deftly swept me away once more into Jayden's world. Into that unforgiving hot desert, with the discovery of love once again and the enemy in close pursuit.
Banished (Forbidden #2)
by Kimberley Griffiths Little
HARPER
Published Feb 2, 2016
Hardcover, 416 pages
Ages 14 +
Content Rating: PG for scenes of violence and temple prostitutes. No bad language or sex scenes
Book Description:
She thought she'd lost everything . . .
After spending months traveling the harsh, unforgiving Mesopotamian desert, Jayden reunites with a broken, injured Kadesh. Although everyone was convinced the violent and unpredictable Horeb, Jayden's betrothed, killed the handsome prince, Jayden knew in her heart that her love was alive and safe. But their reunion is short-lived, as they learn Horeb is on their trail and determined to take back the girl he has claimed. Soon, the two star-crossed lovers are on the run toward Sariba, Kadesh's homeland, where, as heir to the Kingdom, he plans to make Jayden his princess.
But the trek to Sariba is fraught with heartache and danger. After narrowly escaping being stoned to death for a crime she didn't commit, and learning that her sister has disappeared, Jayden's only solace is her love for Kadesh. But even he is keeping secrets from her . . . secrets that will change everything.
This gorgeous and enchanting sequel to Forbidden, is full of love, danger, and heated passion that will leave readers breathless.
My Review:
Reviewed by Laura Fabiani
Yes, Forbidden left me breathless. It was one of those books that took me away and made me experience all kinds of emotions. Set in the ancient Mesopotamian desert, it contains a plot full of intrigue, romance, danger, adventure and a shocking cliffhanger ending. I was, therefore, waiting all year for its sequel Banished. Once I got my hands on Banished, I hesitated to start reading it. Would it be as good as the first one?
Well Kimberley Griffiths Little did it again. She deftly swept me away once more into Jayden's world. Into that unforgiving hot desert, with the discovery of love once again and the enemy in close pursuit. Horeb, Jayden's former betrothed, will not give up until he gets what he wants. He is vengeful and has accumulated power and will stop at nothing to pursue his lust for more power. Jayden is his key to that power and he will use her to his advantage before killing her.
Jayden is such a real character, a young woman dealing with the loss of her family, tribe and position. She pursues what is right and uses her courage to protect and rescue those she loves, even at great cost to herself. She is selfless and vulnerable, beautiful and strong, smart and feisty. She escapes and there is the hope of better things ahead even with Horeb nipping at her heels as she flees.
The reader easily feels her emotions and we mourn and rejoice with her throughout. The author truly captures desert life and the powerful intrigue of the pagan gods worshipped in those days. Having studied the Bible for 25 years, I picked up all kinds of references to the life of those who lived in the Mesopotamian lands that much of it seemed familiar to me. The author also made many references to key scenes from the first book so that it easily came to mind and I can see how some will continue in the third book.
Once again, we experience various plot twists and just when you think things are going well, danger spills forth and we are cast again into gut-wrenching scenes. As in the first book, the ending is another cliffhanger preparing us for the final installment when Jayden and Kadesh's story will climax. I groaned as I turned the last page thinking that I have to wait another year before I can once again delve into this world so different from mine, so full of memorable characters and exotic places.
If you're a fan of YA and historical fiction that has a great cast of characters and plenty of action, romance and adventure, then this is the perfect book in which to escape. This book made it on my Best Books of 2016 list. I highly recommend reading
Forbidden
first and then
Banished
. And I cannot wait to read the final book that will bring it all to an amazing conclusion, no doubt.
Read
my review of Forbidden
.
Disclosure: Thanks to the publisher for sending me this book for review. I was not compensated in any other way, nor told how to rate or review this product.
About the author: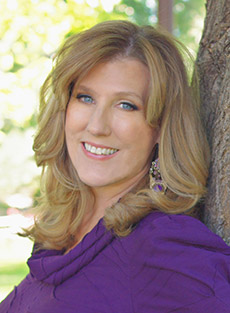 Kimberley Griffiths Little was born in San Francisco, but now lives in New Mexico with her husband and three sons on the banks of the Rio Grande. She's the award-winning author of 10 books for Middle-Grade and Young Adult readers.
She once stayed in the haunted tower room at Borthwick Castle in Scotland; held baby gators in the swamps of Louisiana, sailed the Seine in Paris; ridden a camel in Petra; shopped the Grand Bazaar in Istanbul; and spent the night in an old Communist hotel in Bulgaria.
Kimberley adores anything old and musty with a secret story to tell and makes way too many cookies while writing.
Kimberley's Awards include: Southwest Book Award, Whitney Award for Best Youth Novel, Bank Street College Best Books of 2011, 2014, & 2015, a Crystal Kite Finalist, and Arizona/New Mexico Book Award Winner. ALA BOOKLIST named the first book in her FORBIDDEN trilogy a "Top 10 Historical Novel of 2015, Top 10 Romance of 2015, and Top 10 Religion/Spiritual novel of 2015.